We have used Tewkesbury Printing Ltd since our very first issue and remain with them four years (and 46 issues!) down the line and will continue to do so! They always deliver on time, offer an unbelievably quick turn around, print quality is absolutely superb, never any issues and excellent customer service...

Outstanding service. I've used TP for many years now, and can't fault the quality of the product or the staff team. Sue always goes out of her way to help, including getting to understand the business and making really good suggestions, which is far above and beyond what you'd get from a standard online printer. Prices are sensible, and these guys have never missed a deadline. I've thrown a tonne of challenges at them, from bespoke resources for a prison, to pop up boxes, and all the standard print jobs and they've never failed to deliver. I couldn't give them a higher recommendation - they're brilliant.

Great service and attention to detail will look no further for printing in the future,what can I say very happy customer and last but not certainly least competitive prices. Derrick Jamaica Inn Kitchen

Excellent service, advice and feedback.
Highly professional print service with very fast response times and super-helpful approach.
End results can always be relied on to be of the highest quality and deadlines are always met. Highly recommended print provider that is willing to go above and beyond to provide a service specifically tailored to your project requirements.

I have always used Tewkesbury Printing in this company and previous companies, they are always helpful and the delivery is speedy and prompt. Team are always helpful.

Tewkesbury Printing are incredibly professional, giving focussed, relevant and helpful advice, delivering timely and accurate paperwork for each order, and always going the extra mile to ensure deadlines can be met.

Excellent company, very customer focused and really gets to know your business.

Very fast turn around of orders and always the very best of quality.

Would never look elsewhere.

Tewkesbury Printing are our preferred lithographic print supplier, every time - exceptional service, attention to detail and above all, their print quality is brilliant. Couldn't recommend them enough!

We have used Tewkesbury Printing for over a year now and cannot fault their service, the prices are competitive and customer service is excellent!

First class service, very helpful and knowledgable

Excellent, knowledgeable, friendly printing company, I would highly recommend.

All the team at Tewkesbury Printing are efficient, friendly and helpful. It is a small company with a personal touch and we like that!

Great to work with!

Did a great job printing 2 large presentation cheques. Perfect size and presentation of the design.

This is the first time that I have used Tewksbury Printing ... Excellent service, Thank You.

The were extremely quick and efficient. Top marks.

Fantastic company, overall great printing service and at a very competitive prince. Will use again.

Excellent service every time

V helpful, keen to offer a good service and offer value for money.

Excellent, personalised service with a great product and finish. Very helpful.
See all
We have been using Tewkesbury Printing for a number of months now and are delighted we decided to do business with them. They always beat everyone else on price and the quality of their products are 5 star as well. Would highly recommend this company to everyone looking for high quality prints.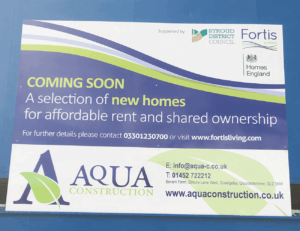 Aqua Construction
Jasmine - Office Administrator
I have been dealing with Tewkesbury Printing regularly for the past couple of years now and have nothing but good words to say about the company and it's staff. Great service, great people, great company. Looking forward to working with you guys for many more years to come. Keep up the good work
I can thoroughly recommend Tewkesbury Printing Company. Their experience shows as they really care about delivering quality print and excellent customer service. Really helpful and friendly team.
Great service, excellent communication and quality of print. Many Thanks, The Mortgage Branch
Excellent quality print service. Always delivers on time and price. Highly recommended.
You want to work with people and companies that care about your business as much as you do. Sue and her colleagues at Tewkesbury Printing are those people. They've always delivered; gone above and beyond when needed and are genuinely lovely people to work with! Work with them - you won't be disappointed.
Thank you to Sue and the team at Tewkesbury Printing Company, nothing has been too much trouble and with your your advice, help and support we have raised thousands of pounds for the national Maggie's cancer support charity. You have been with us from the very start, supporting us on every step of our journey from pre-press support, proofs and proofing to the beautiful print.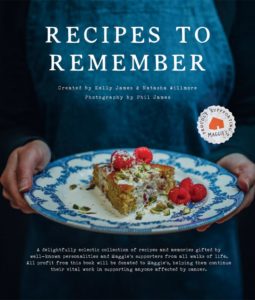 Tash
Maggies Cookbook
Tewkesbury Printing has been providing us with a first class print service for many years. With a combination of high quality print, competitive prices and a dedicated representative, we would highly recommend them.
Fantastic service, knowledgeable and the print quality is excellent.
Excellent – no reservations, I would recommend this company to anyone.